A 64 years old, 62 kg, male patient on regular hemodialysis since 1998, three sessions per week, he came today as usual as outpatient for dialysis treatment, he gains weight 3.5 kg, blood pressure 140 over 70, pulse 74 and body temperature 36.6.
Pre dialysis, he does not have any complain, he connected to the dialysis machine by two special needles, inserted in the brachial vein of his right arm after an arteriovenous fistula surgery he did before 2years by vascular surgeon.
On observation he looks pale, wasted muscle, dry skin, hair loss and dark skin.
He married with 2 children, living around the hospital, 5 minutes by car, he now retired on age sixty, have high educational degree.
Medical history, he nonsmoker, not diabetic, hypertensive was controlled by 2 to 3 antihypertensive medications.
His illness starting on 1996 when he went to a hospital complaining of headache, anorexia, nausea and vomiting, after lab workup he had high creatinine 2.5 mg/dl with proteinuria 700mg.
He diagnosed as chronic renal failure and refer to nephrologist, who diagnose him as glomerulonephritis s expect to develop to end stage kidney disease which require renal replacement therapy transplant or dialysis within one year, he advice the patient to prepare for that and create arteriovenous fistula by vascular surgeon.
 The patient was frequently on monthly basis, visit the nephrologist, to review his current lab workup, review medication and estimate the glomerular filtration rate (GFR), and shift him to do dialysis when GFR reach 11mg/dl.
The patient fully complements to doctor advices and accept the new life style requirement, he adapt psychological, social and mental for this.
He starts dialysis with AV fistula and there was no need for catheter insertion for dialysis blood access.
Since that time, he did regular hemodialysis three times per week, not skipped any session nor have urgent one.
Discussion
Both sexes males and females develop renal failure that progress to ESKD and need renal replacement therapy.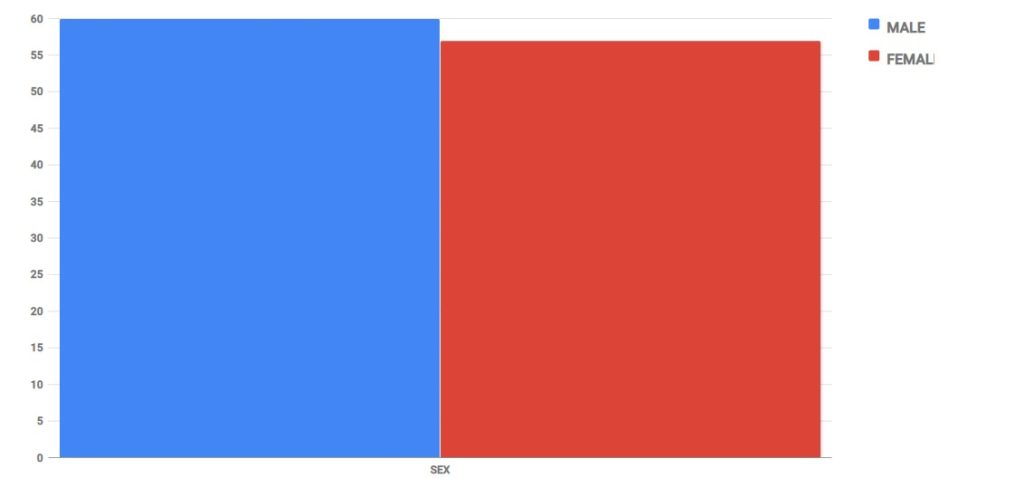 ESKD can be at any age, it may start early in infancy, childhood, adult or geriatric.
Pediatric dialysis same as adult dialysis, but need small extracorporeal equipment due to little blood volume.
In our center, we do adult dialysis
Body weight
There is no specific weight nor body mass index to have ESKD, but patients with normal body mass index tolerate dialysis more than the obese.
Cause of ESKD
Most common causes of are diabetic, hypertension and glomerulonephritis.
Generally 30% of ESKD have a history of DM and 40% of diabetic patients will have ESKD in their life.
We mention history of diabetic because in most diabetic patients do not require hypoglycemic agents while they are on dialysis because the insulin is no longer eliminated by the kidneys and accumulate in the body.
Other causes include ***************
Life expectancy
The life expectancy for dialysis patents in general is more than 15yrs, but it depends on many factors:
age of starting dialysis, more than 60% patients are more than 60 years of age.
Primarily cause of ESKD, diabetic patients have cardiovascular disorders which is the main cause of death.
Statistically males have more life expectancy than females.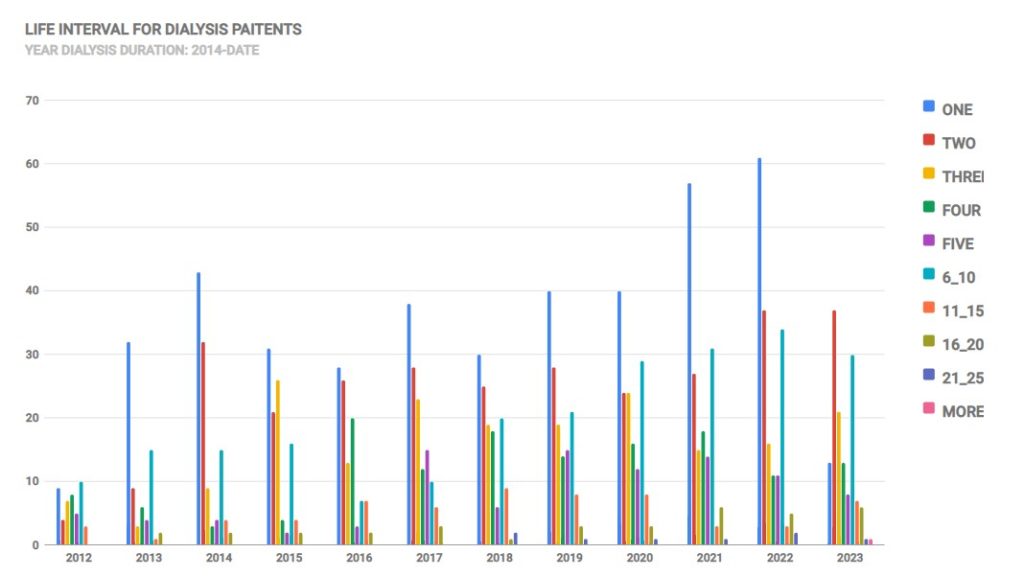 Adaptation with the current life style, this the most factor affect life expectancy, this stress stat increases the inflammatory process which is already started early with renal failure and progress with progression of renal failure stages, this inflammatory process dramatically worsens general patients' health leading to unexpected death among dialysis patients.